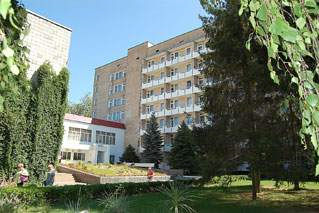 Myrgorod located in the Poltava region, on the banks of the river Khorol. The mild climate, clean air and a unique mineral water attract tourists from all over Ukraine. Mirgorodskaya sanatorium offers its guests all year round. In this article we look at the most popular places where you can relax and recuperate.
1. Sanatorium & laquo; Myrgorod & raquo; is located in the heart of the resort. At 150 meters away is well-room mineral water. Not far from the resort Khorol river flows, there is a boat station and the beach. For vacationers in the sanatorium there is the Palace of Culture, a bank, sports and children's playground and a hairdressing salon. In the price includes not only accommodation and meals, and basic treatment. Hotel services and facilities also feature tennis courts, restaurant, bar, sauna, parking, museums, libraries and more.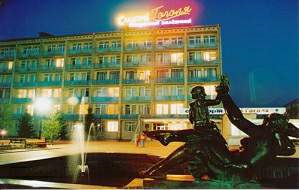 2. There are another popular resort in the city & ndash; Sanatorium & laquo; Him. Gogol & raquo; . It serves as the specialized agency intended to get rid of diseases associated with dysfunction of the digestive system as well as disorders of the musculoskeletal system. On the territory there is a sufficient amount of greenery that allows us to achieve an excellent effect of climatotherapy. The structure of the medical center includes a pool and fitness facilities, beach, sports and playgrounds, as well as the offices of physiotherapy, basic techniques which are walking, correction and hydrotherapy. There is a steam bath. In winter, guests can go ice-skating or skiing.
3. Sanatorium & laquo; Horol & raquo; is located near the river of the same name, after whom it was named. This resort treats digestive and rehabilitation of female genital mutilation. It offers guests a gym, a beauty salon, an aquarium, shopping and sports facilities, as well as a museum, cinema and much more.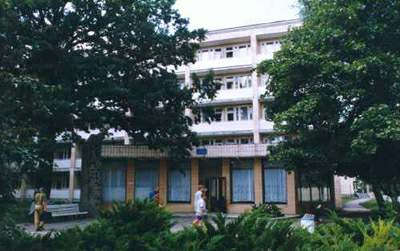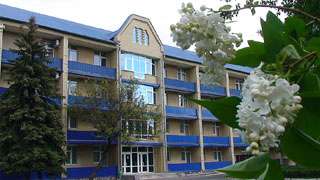 4. In the center of the resort is also Sanatorium & laquo; Poltava & raquo; , has a capacity of 448 people. It has an aesthetic modern architecture. In this place should head to the people who suffer from diseases of the digestive and musculoskeletal system. The specialists also help people who have suffered an acute myocardial infarction or angina pectoris. It offers guests a resort & laquo; Poltava & raquo; It offers a gym, chess, table tennis and other activities.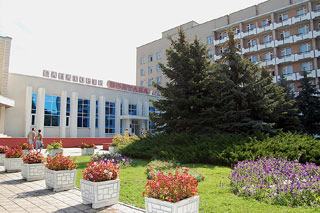 5. In a forested area located Sanatorium & laquo; birch grove & raquo; . This place is perfect for people suffering from diseases associated with dysfunction of the digestive system and diabetes. The resort has a library, a children's playroom, table tennis, cinema, disco, Computer Club, various excursions.
prices in Mirgorod sanatoria in 2015 year range from 350 to 800 hryvnia per day of stay according planetofhotels. com. The recommended number of days for treatment & ndash; 14-21 days. Come to Myrgorod & ndash; here you will have a rest soul and body!