What should we look for when visiting Simferopol
As we reflect on the question, to go or not to go to Simferopol, the answer is unequivocal & ndash; go! Especially for the residents of Moscow to do it easier - through the service search of cheap tickets https://www.onetwotrip.com/ru/aviabilety/moscow-simferopol_MOW-SIP/. Для many tourists & ndash; is another station of life, followed by the beautiful golden beaches and the sea. But not everyone knows that the city is famous for its many attractions and places to visit mandatory. What a pleasure to walk the green streets, scrutinize the creation of nature and human hands, while breathing the salty sea air.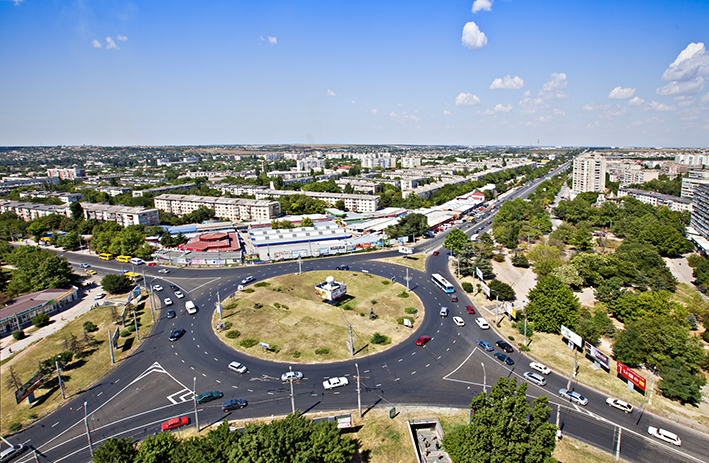 To enjoy Simferopol and leave him a piece of my heart, be sure to visit:
Gagarin Park & ​​ndash; is & laquo; light & raquo; the entire city. The huge territory of 50 hectares with many ways of entertainment will not leave anyone indifferent. Here, they play sports, arrange visits, hold picnics and just strolling families. Fans & laquo; sharp little & raquo; rejoice varieties of attractions and all kinds of cafes feed the hungry.
House Vorontsov & ndash; the famous & laquo; small palace & raquo ;. So called because of the fact that once it stopped crowned heads. It is located in the Vorontsov park, but more often it is simply called Salgirka. The rich decoration of the house and a large number of various paintings and statues amaze.
The park of forged figures & ndash; an unforgettable sight made hands. The first exhibit appeared not so long ago, only in 2007, and until now updated with new park & ​​laquo; wonders & raquo ;. Here you can see the little kitten trying to climb the fence, and brutal motorcycle with angel wings. Everyone can find a piece for yourself and take a picture.
Scythian Naples & ndash; represented by the ruins of the ancient city. It is located on the outskirts of Simferopol with the rank of historical and archaeological reserve. Fans of open-air museums will find much of interest in the remaining parts of the houses and streets of the Scythian tribes, and was amazed at how much in those days was the development of trade among the nomads.
The mosque Kebir-Jami & ndash; bright points of the Muslim community in the peninsula. Its doors are open to visitors on any given day. Honoring the tradition of the faithful & ndash; law. At the entrance you need to take off your shoes, and women wear a headscarf.
Simferopol as the southern prince from a fairy tale
Sure, this city is saturated with its special maritime flair. Cafes and restaurants with seafood, cinemas and theaters, cozy hotels & ndash; All this is presented to visitors. For the youngest open the circus and children's playgrounds.
The most important thing & ndash; This, of course, the sea. Unforgettable blue gave mesmerized at first sight and want to come back here again and again.